Racist Toothpaste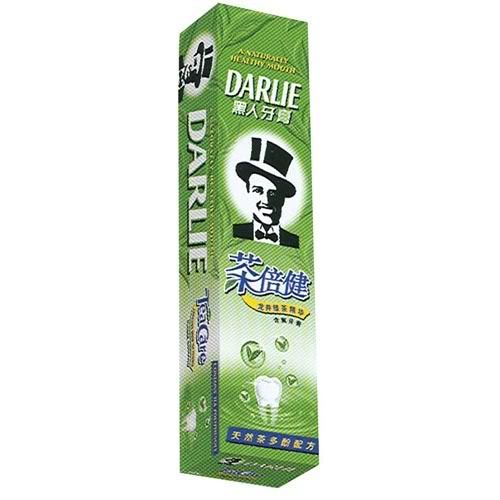 For those of you that don't read Chink...
The name of this toothpaste is called, and I shit you not...
BLACK MAN TOOTHPASTE.
And look at the guy on the box! What is he supposed to be, a pimp? "My teeth are so bright, my hoes think it's bling!"
Edit: According to my very enlightened roomate... the "Darlie" was originally a "Darkie"
And now in contrast, my weapon of choice for dental hygiene:
WHITE MAN TOOTHPASTE.
I shit you not.
Man Asian people are racist.